Q&A Spotlight with Partner Success Manager – Jeniece!
---
Meet Jeniece Carter, our new Partner Success Manager!
Jeniece graduated from Grand Valley State University with a B.A. in International Relations and a minor in International Business. Growing up, she was always interested in travel. After her first overseas trip to Spain during her senior year of high school, she was determined to study abroad during her college years. Jeniece studied abroad in four European countries and gained a passion for learning about other cultures. This led her to pursue public service, teaching English in South Korea during the pandemic and continuing her career in the field of international education. In her free time, Jeniece enjoys watching movies and spending time with family and friends.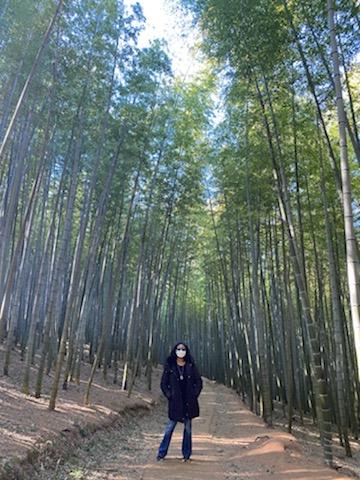 Why are you excited to work for CIS Abroad?
I am passionate about international education and as a global citizen, I understand its value. With a degree in International Relations and experience working and living abroad, it was very important to me to continue on this path and to help connect people of various cultures and backgrounds. CIS Abroad shares my dedication to international education and I am happy to be a part of an organization that truly supports students.
Describe a memorable moment from abroad
I have countless memorable moments (and thousands of photos) from my experiences abroad! Hiking a bamboo forest in the cold, visiting the BBC, and getting a "Black Forest" slice of cake at a Harry Potter themed café are a few highlights. One of my favorite memories took place during my second trip to Barcelona, Spain. One evening, my new friends and I decided to check out the summer solstice festivities down by the beach. It was warm, the sun was setting and the boardwalk was filled with street performers, dancing, and people of all ages interacting. After the sun had set, my friends and I chose a spot in the sand to sit and enjoyed dipping our feet in the warm water. By midnight, we were all singing songs from Disney movies (random, I know!) and watching the firework displays all around us. I truly enjoyed that summer in Barcelona and soaked up the relaxing essence of the city!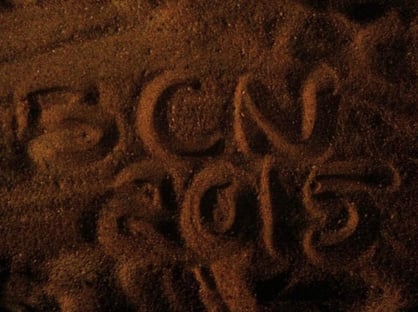 What has your career path looked like? How did you end up in the field of International Education?
In my senior year of high school, I went on a class trip to Spain. From this incredible experience, I knew that my college experience HAD to include studying abroad. While earning my International Relations degree, I studied abroad on a multi-country program to Spain, England, France, and Germany. After earning my degree and spending a few years working in public service, I was determined to follow a career path that I truly enjoyed…international education! From advising international students, to teaching in South Korea during a pandemic, and finally joining CIS Abroad, my career path has been an exciting one!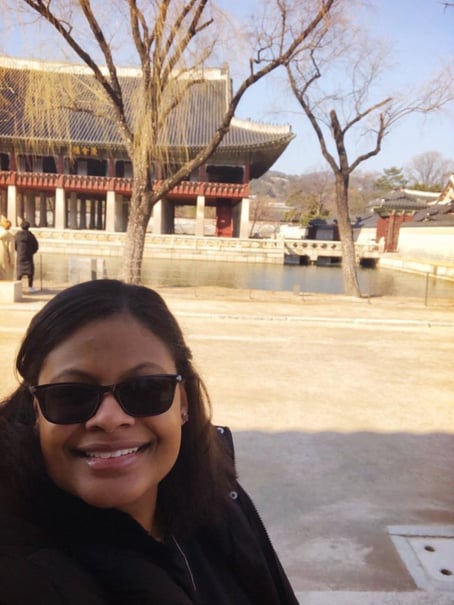 A typical weekend for me is…
Besides the usual cleaning and spending time with family and friends, I love sleeping in and catching up on the latest movies and Korean shows. Weekends are a time to be productive, but also a time to relax and recharge!
5 words that describe yourself
Kind
Adventurous
Trustworthy
Determined
Helpful
Travel Tip:
I like to have a balance between organization and spontaneity. Before landing in a new location, I create a flexible schedule to maximize my experience. This allows time to see attractions I'm interested in and plenty of time to live in the moment and explore!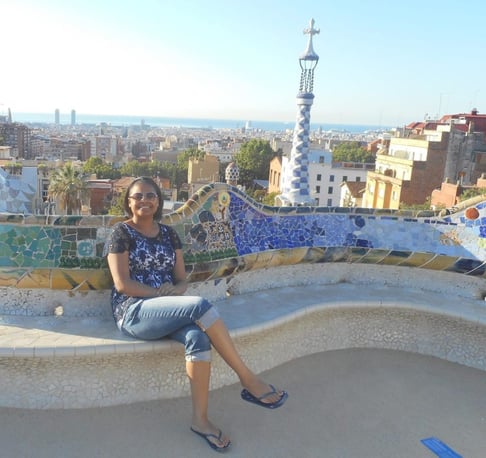 What's a hot topic in the field that you're interested in exploring more?
I am always interested in exploring ways to make study abroad opportunities more attainable for people of all socioeconomic backgrounds. There is so much to see and experience!