My Year in Seoul - Study Abroad in South Korea Alumni Blog
---
I'm my last blog, I talked about my life in Korea while studying abroad. So now I've gathered up all my memories in Seoul and am presenting it to you!
Since I was really busy, I didn't really have time to go to other cities like Jeju and Busan. However, Seoul is a city that you will feel like you never have enough time to explore. I still feel so after living in Seoul for nearly a year. There are so many things that I want to try.
With CIS Abroad, I visited the Korean Palace, Gyeongbokgung Palace, it was the palace for the Joseon dynasty. I also wore hanbok, the traditional Korean cloth while visiting the palace.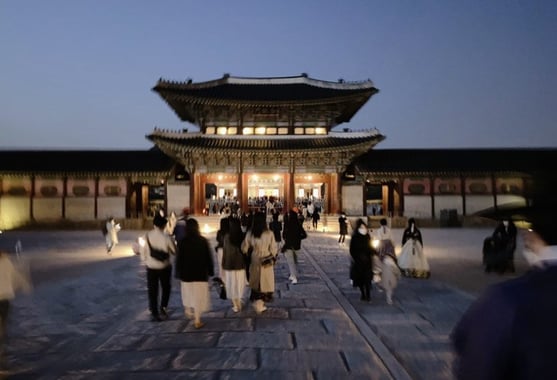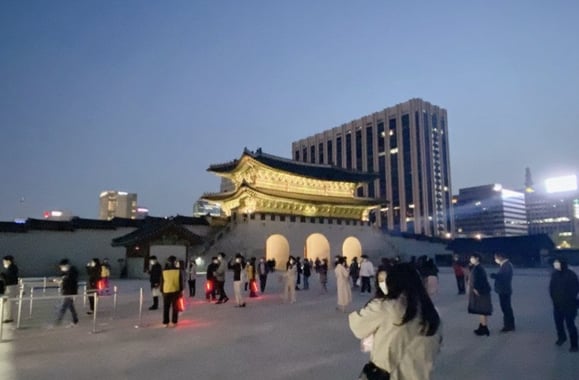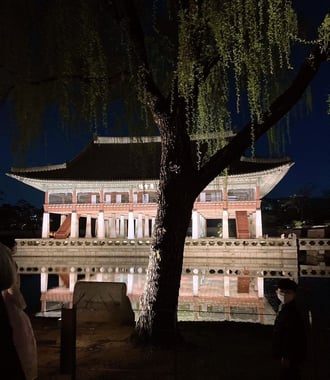 Springtime in Seoul
During spring, Korea's cherry blossom is a must see scenery and also great timing to go for a picnic or walk by the Han river (the major river that runs through Seoul, and divides Seoul into southern and northern parts).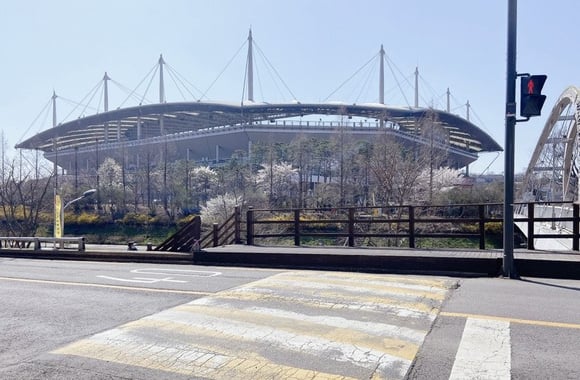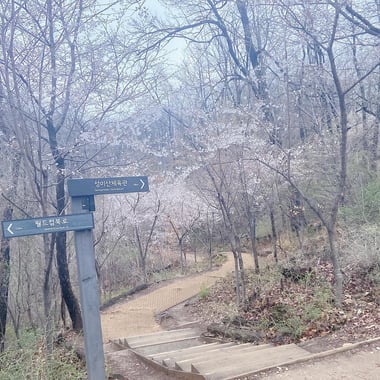 Popular Neighborhoods to Explore!
Hongdae & Gangnam
The Hongdae area is famous for nightlife for the younger crowd with many tasty restaurants and cafes. It's a place where many college students hangout because it is near the major universities in Seoul.
After June, I moved to the Gangnam area, and I will introduce some of my favorite places.
The first one is the avenue from Sinnonhyeon station to Gangnam station. There are so many shops and restaurants along both sides of the street!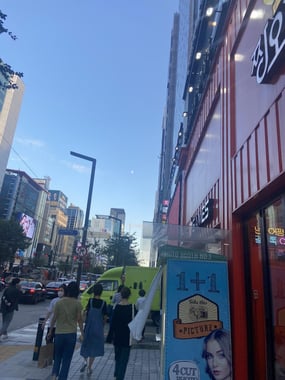 I also recommend the COEX mall by the Samseong station. It's a huge shopping mall, with great library scenery that's featured in K-dramas. They have lots of great department stores!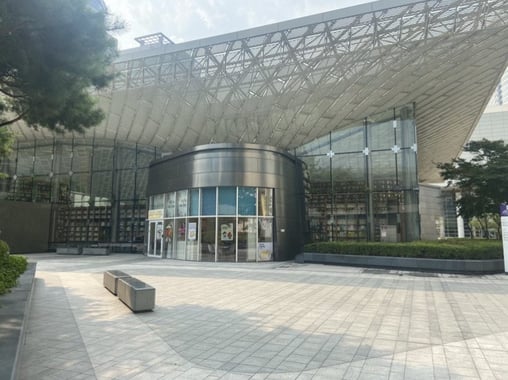 Starfield Library at the COEX mall. Popular kdramas filmed here incude: "Record of Youth", "Lovestruck in the City", and "The Beauty Inside"
Cheongdam & Apugojung
Next is the Cheongdam area and Apgujeong. Both are enriched with Korean popular culture and famous for k-pop companies and celebrity hotspots. K-pop giant such as SM Entertainment used to have studios and celebrity centers near the area. There is also a street of luxury brands, which makes it a great place for shopping and taking a walk. Apgujeong is a place where young and fashionable youngsters gather with contemporary styles. Both areas are well known for their luxurious and amazing atmosphere.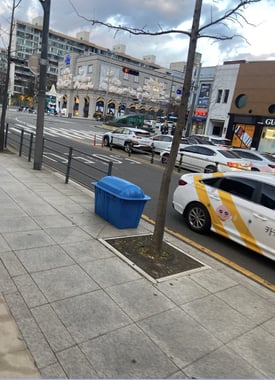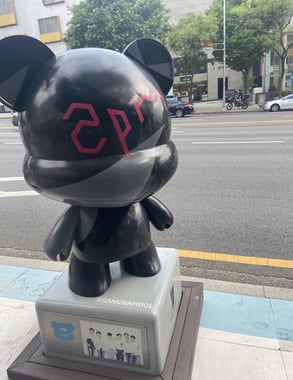 Lotte World & Lotte Tower
Lotte World is an amusement park built by famous Korean conglomerate Lotte Group. You can change into Korean school uniforms and enjoy the rides indoors. It's a must go place for pictures and great memories with friends.
Right by the Lotte Word, is the Lotte Tower, Korea's tallest building at 1820ft. It's a great place to dine and enjoy the view of Seoul from the top.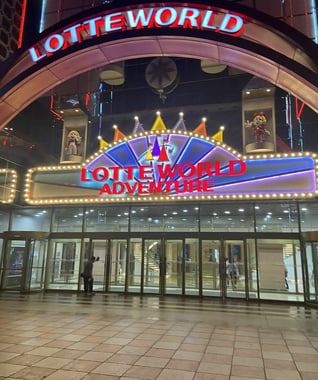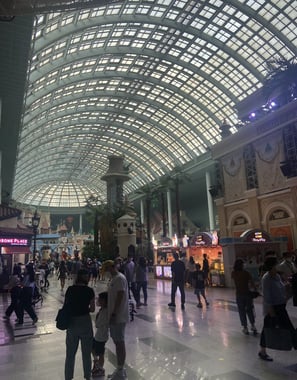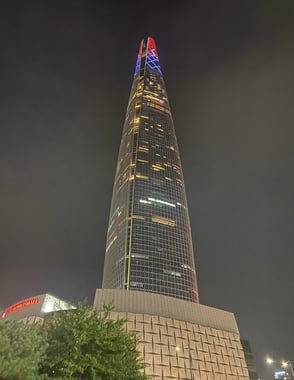 Itaewon
Itaewon is a hotpot for different cultures in Seoul. There are so many foreign restaurants, bars, and clubs. Worried about missing Halloween? Don't worry - Itaewon's Halloween events definitely do not disappoint!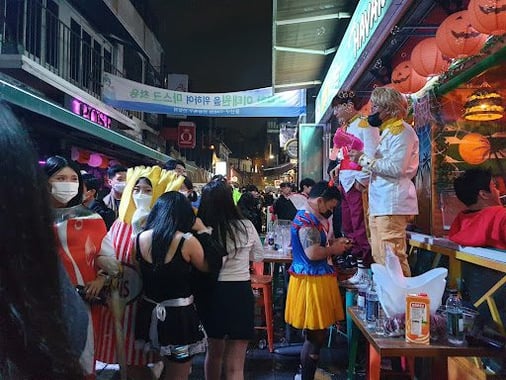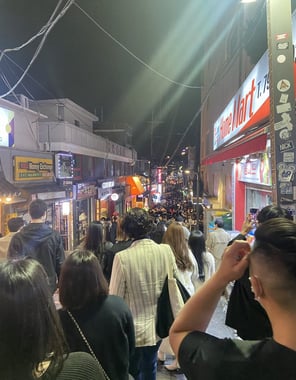 Han River
The Han river park is also a must visit place. I often go here at night to take a walk or hangout with friends. You can have a picnic, or ride bikes with your friends while enjoying the beautiful view.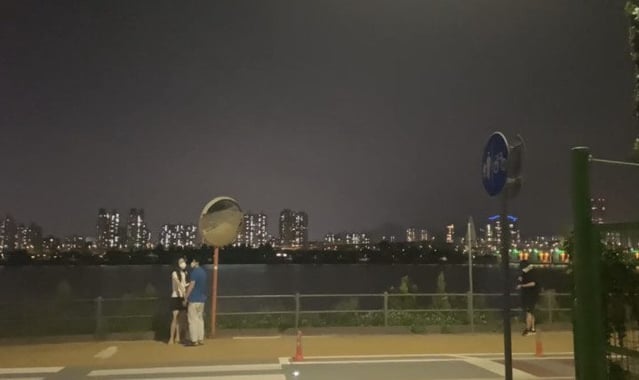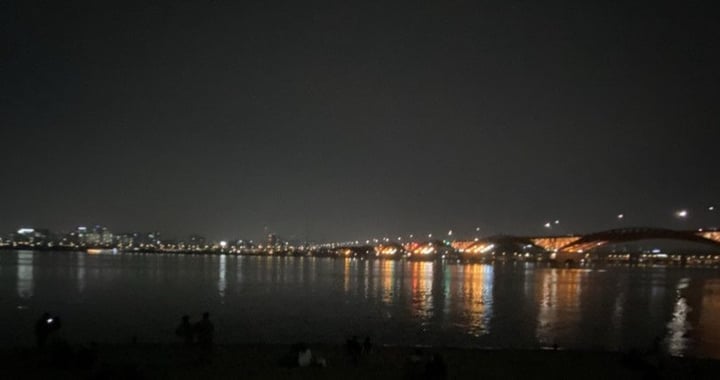 Are you still with me? Thanks for following along! I have so many hotspots that I want to tell you about! If you want to know more about my experience in Korea, any advice or suggestions, please do not hesitate to contact me at chl065@ucsd.edu.
Be sure to check out Chenfeng's first blog, "What's Your Dream", to learn more about him and his decision to extend his study abroad experience for a full year!