Helping Refugees During Study Abroad | Student Blog from Rome
---
Since I wanted to volunteer abroad, I decided to collaborate with my host university, the American University of Rome, and the Joel Nafuma Refugee Center. With support from CIS Abroad, I was able to host a donation drive on campus to collect items that the refugee center needed I really wanted to help this refugee center because it is good to give back to the community you live in and to help those in need.
What does the refugee center do?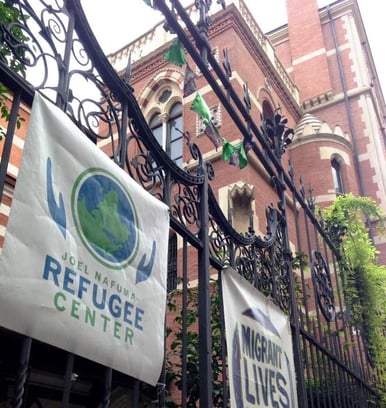 The Joel Nafuma Refugee Center has been a welcoming home for political refugees to go to when they need a sanctuary or safe place. At the moment, they are working on collecting men's clothing, shoes, and coats. They were also looking to collect toiletries, stationery, or any Italian language books. They have hosted people from over thirty countries, and welcome 150 -250 political refugees every single day. JNRC has been a great place for people to go; regardless of faith, tradition, or race. Their main focus is to give refugees the confidence and resources that they may need to build a new life.
Why does this matter?
It is important to help the refugees of Rome since the large influx of people seeking asylum has risen greatly since the 1970s. Italy has opened its doors to those who were seeking shelter, and the JNRC in Rome has provided the refugees with any hospitality that they may need. Disasters, war, and terror have led these refugees to flee, and have forced many to leave everything in their past life behind. I could not imagine leaving everything I have ever known behind me! With JNRC's right support and kindness, these refugees can feel safe and live happy lives again.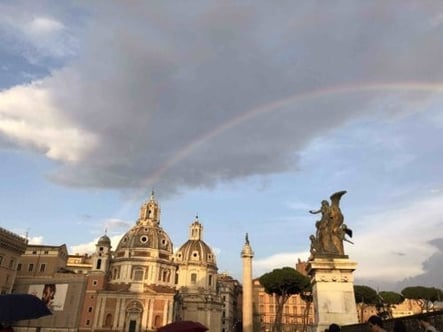 Organizing donation is not a piece of cake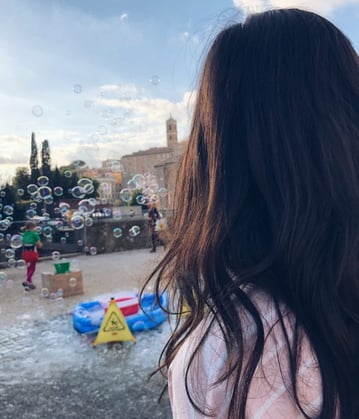 To kick the donation drive off, I sent event invitations on Facebook to everyone I knew at the American University of Rome. I even made flyers to hang around campus and post on all of my social media accounts. I did all I could to spread the word about this amazing way to give back. I even raised some money through a Facebook fundraiser!
It was awesome to see so many students and faculty get involved with the center, and the way people want to donate out of the kindness of their hearts! We were able to donate a ton of Italian language books, and many shoes for the refugees!
Small kindness leads to bigger rewards
I took a visit to the center where I met the Italian teacher and the volunteer coordinator of the center. It was great seeing such nice people working around the center, and showing their kindness to their guests. Visiting the center inspired me to continue to give back to my community. Seeing where all of the donations went and how they could have an impact on someone's life meant the world to me! Every little thing counts. The refugees were grateful for our help. A little bit of help can go a long way!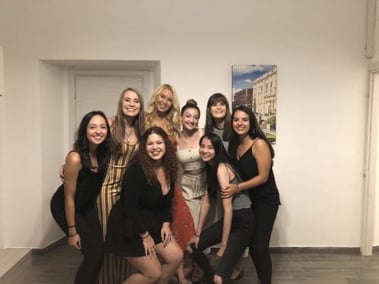 ---
Read other blog posts from Italy!
Or, feeling like going to Rome specifically? Read blog posts from Rome!
Read more about Angela's program in Rome!