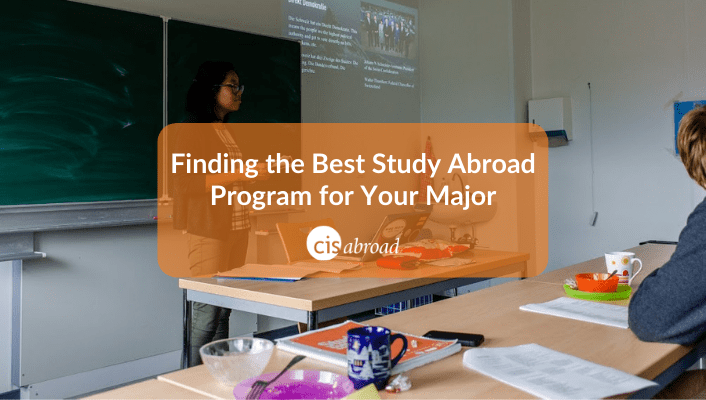 Finding the Best Study Abroad Program for Your Major
---
While we know that there are countless reasons to study abroad – exploring a new country, making new friends, immersing in a new culture and standing out in the job market just to name a few- the key word in study abroad is, in fact, study.
In order to fit studying abroad into your schedule, you likely need to take at least a few major-specific courses to stay on track for graduation. CIS Abroad has programs to fit nearly every major but it can be hard to know where to start. We've created a list of top programs for Business, Engineering, Communications, Health, Art & Design, Social Sciences, Education, World Languages, Natural & Applied Sciences, and Humanities majors. The programs on these lists have been selected because they have at least 8 courses in that particular field that you can take to your academic advisor for approval.
These lists are not exhaustive. However, they are great examples of programs that have many course options for your area of study.
Not seeing the program or major that you want on these lists? It's still very possible that your program of choice has courses in your area of study. You'll just need to check the program page and find the "Academics" section to learn more about the course offerings.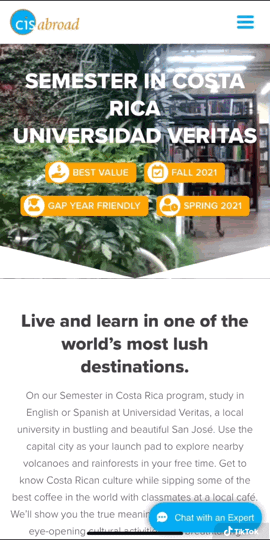 Additionally, we highly recommend taking some electives abroad if you can to take advantage of unique courses. (Florence Food and Culture taught throughout the city of Florence, anyone??)
Read on for:
In conclusion, CIS Abroad is ready to make your study abroad plans a reality. We're here to help you to find a program that suits your academic needs to keep you on track for graduation. Not only will you be taking unique courses with a global perspective, you'll certainly be setting yourself up for success, gaining a competitive edge for your future career goals.