Q&A Spotlight With New Employee - Adrian!
---
Meet Adrian, our Staff Accountant here at CIS Abroad!

Why are you excited to work for CIS Abroad?
I am excited to work for CIS Abroad because I like the idea of taking part in the process of helping students with the amazing opportunity of studying abroad. It is a remarkable and special opportunity that can help transform a student's life in a positive way & give them exposure to a culture they otherwise may not be able to experience.
Describe a memorable moment from abroad
My memorable moment abroad is my only time out of the United States, which was to San Luis Potosi, Mexico. I was about 12 and went to Mexico with most of my family that lived in the United States. It was an amazing experience because I got to meet family members that I didn't know existed.
What has your career path looked like? How did you end up in the field of International Education?
I started off by getting a job through the University of Houston once I graduated in 2019. I started working as a staff accountant at a Native American owned company based in Oklahoma called Wichita Tribal Enterprises. I gained a lot of experience in government accounting. I then worked with Robert Half doing contracts for Accounting positions they had. And finally, the CIS Abroad gave me the great opportunity of using my accounting experience and apply it to my new role here as a staff accountant in the field of International Education.
A typical weekend for me is…
A typical weekend for me is to run errands & spend quality time with my daughter & fiance. We will usually go visit our parents or go to a park to be outdoors.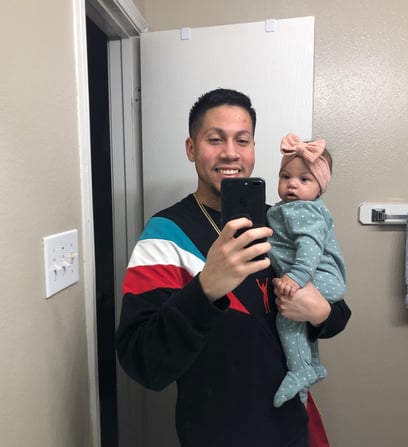 5 words that describe yourself
Kind, Thoughtful, Introverted, Hard-Working, Open-Minded.
Travel Tip:
Don't plan every aspect of your trip. Leave some time to go out & explore the city. Learn about different cultures & try new and amazing food.