Top programs in Social Sciences
---
For those students interested in studying the Social Sciences overseas, the majority of CIS Abroad's best programs in the disciplines that make up this field happen to be located at some of our top partner universities in a variety of regions around the world. Studying abroad Political Science in Eastern Europe, Psychology in Southeast Asia, Criminal Justice in Australia, or Social Work in the UK are all possibilities via the programs we recommend below.
Top semester programs for the Social Sciences
For students hoping to study abroad for a full semester while completing courses in the Social Sciences, we highly recommend the following programs: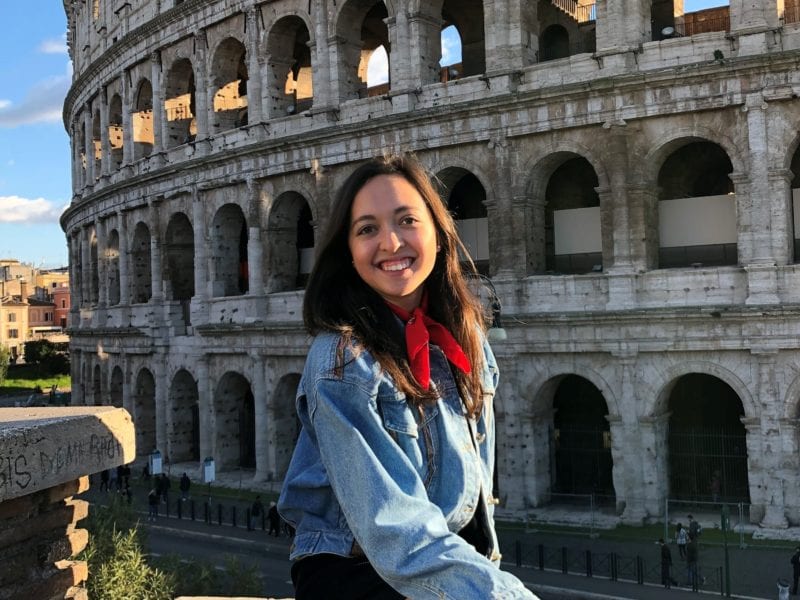 Located in Rome's historic Trastevere district of the city, the American University of Rome offers a welcoming balance between true, authentic Italian cultural immersion and the familiarity of a US university program structure, with guided excursions, community activities both part of campus and outside of it, as well as getaways to other parts of Italy and its European neighbors. Students hoping to study within their core Social Science focus would especially enjoy a semester in Rome attending courses geared more specifically toward Archaeology, International Relations, or Political Science.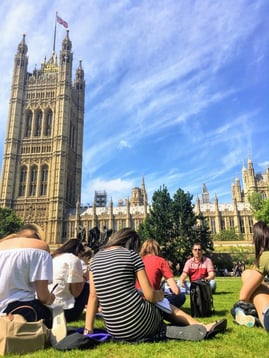 The University of Roehampton is a great opportunity for students seeking exposure to both a tight-knit campus experience while abroad, and a vibrant city such as London. Roehampton has a beautiful, green and eco-friendly campus set in one of London's lovely suburbs to the southwest, with easy access to the center via the city's excellent public transit system. Ranked as London's best modern university, Roehampton has a very strong academic reputation, especially recognized for its Biological Anthropology program. Other notable courses in the Social Sciences at Roehampton include Anthro & Museum Studies, Criminal Justice, Psychology, and Sociology.
Immerse yourself in Irish culture as you spend a semester at the University of Limerick. Students in the social sciences have a variety of courses to choose from in fields like Psychology, Sociology, Political Science, and more. After class, wander into town to explore the city's numerous cathedrals and castles, or stay on campus to enjoy one of the University's many student organizations.
Mahidol University is the top-ranked institution in Thailand and is well regarded across Asia. It is also quite strong in the social sciences, Psychology and Sociology in particular. In addition, Mahidol offers a range of international relations and political science courses, with some of it focused specifically on Southeast Asia, making for interesting coursework that American students may not have been exposed to in the past.
Semester on the Gold Coast - Bond University
One of Australia's fastest-growing metropolitan areas, the Gold Coast is a collection of beach-side suburbs. During a semester here, students study at Bond University: a modern, medium-sized campus that is consistently ranked number one in Australia for student experience. Students in the social sciences can explore topics in Psychology, Criminology, and Counseling all while soaking up the glorious, year-round Australian sunshine!
Other semester options to consider
Top summer programs for the Social Sciences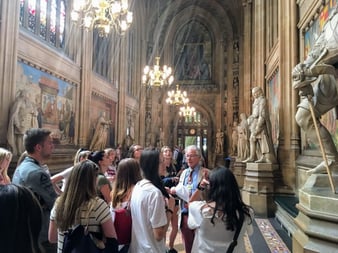 Depending on the specific subject, students with a social science major tend to have plenty of choices for summer programs. For those looking to take advantage of the summer months to fulfill credits towards their degree via a study abroad experience, we recommend the following programs:
Top intern program for the social sciences
We recommend some of the top internship possibilities for students in Thailand hoping to get involved in work falling under Social Science categories, such as Social Work, Psychology, or Government and Politics. To browse more sample internship placements by field, click here.
To look more in depth at any of the courses or particular programs mentioned, you can visit the specific pages for each program of interest. Once on a preferred page, you can scroll down to Academics, look under "Choose your courses", and find information on course offerings and availability. For intern programs, sample placements can be found on each program page.