Top programs in the Humanities
---
CIS Abroad is able to offer a wide range of programs in specialized fields that cater to students studying the humanities. We are committed to matching each student with the program that best accommodates their specific field of interest, as well as a setting and culture that nurtures a well-rounded and full abroad learning experience.
Top semester programs for the Humanities
The programs that cover fields in the humanities vary widely, with the most common areas to find courses being in History, International Studies, Art History, Literature & Creative Writing, Religious Studies, and Philosophy. Here is a list of some of the best semester programs that offer a large selection of Humanities courses: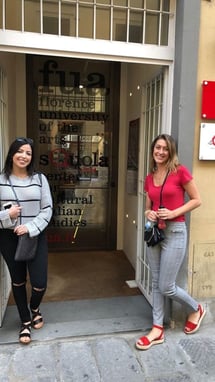 Florence University of the Arts is home to a large international student body, and offers a challenging academic curriculum along with a friendly and vibrant inner and surrounding culture and community. Humanities students would benefit greatly from choosing courses here specifically related to History, Literature & Creative Writing, International Studies, and the Arts.
A small city on the west coast of Ireland, Limerick offers humanities students the chance to study a wide range of topics while immersing themselves in Irish culture. Courses at the University of Limerick allow students to dive into Ireland's history, literature, politics, and more. Limerick is also known for its thespian scene, offering many theatrical events and performances that humanities students will love.
University of Roehampton is a friendly, cozy campus tucked away in southwest London. With the "Growhampton" sustainability program, the campus is a lively, eco-friendly, and stimulating environment in which to socialize and learn. For Humanities studies, there are many options for courses in History, Literature & Creative Writing, Philosophy & Ethics, as well as Religious Studies and Theology.
Bond University is one of Australia's newest and most innovative schools. As one of the country's few private universities, students are able to get a more intimate campus experience, as well as flexibility in creating a US-compatible semester schedule. Courses offered in the Humanities for this semester program include International Studies, Law & Legal Studies, Literature & Creative Writing, and Philosophy & Ethics.
Semester in South Korea - Sogang University
Spend a semester at one of the top liberal arts universities in South Korea! Located in Seoul, students have the chance to explore the 9th most visited city in the world and its five UNESCO World Heritage sites while they take fascinating courses in Korean literature, history, philosophy, and more! Don't miss out on immersing yourself in Korean culture during the numerous festivals that take place throughout the year.
Other semester programs to consider
Top summer programs for the Humanities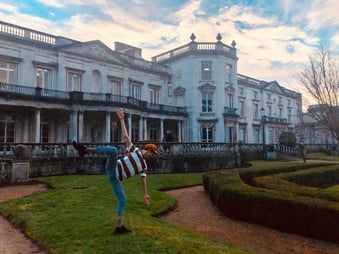 The humanities tends to be an easy set of subjects for students to find summer programs for, ranging across a diverse selection of regions and universities. Here are just a few of the top programs that partner universities offer in the summer:
This is just a taste of the wide range of opportunities offered through our partner universities around the world for students seeking engaging, immersive study abroad experiences in the Humanities. If you would like to look more in depth at the courses available within a particular program, take a look at the program pages that you are interested in, and scroll down to Academics. There, under "Choose your courses" you will find information about course offerings and availability. We are also always happy to answer questions around individuals' specific needs.