Top programs in Natural & Applied Sciences
---
First things first: the "Natural and Applied Sciences" encompasses a huge range of fields ranging from Biology to Physics, from Animal Science to Information Technology, and from Mathematics to Marine Science. It would be a challenge to touch on every major in this large family of disciplines in a blog post, so consider this a starting point for your research into our programs around the world. We'll provide some of the top experiences we can offer covering as many academic fields as possible and you dig in further via the links below to see what meets your needs best. Deal? Deal.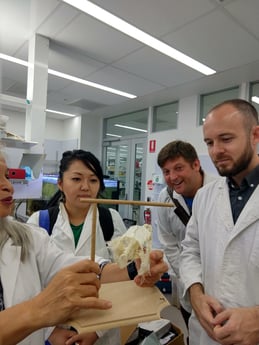 In general, unless a student is only interested in courses in a very niche major, they will be pleasantly surprised at the availability of coursework in the hard sciences, whether they plan to take a full load of chemistry classes in Australia for a semester, learn about Costa Rican ecology during the summer, or study physics or biology in South Korea. The programs recommended below are just the tip of the iceberg!
Top semester programs for Natural & Applied sciences
Mahidol University is the top-ranked institution in Thailand and is well regarded across Asia. Though it attracts students from a wide variety of majors, it is actually most known locally for the strength of its coursework in the sciences. Here you will find a strong selection of courses in Biological Sciences, Chemistry, Computer Science, Physics, and Mathematics. Science majors on this program rarely have any trouble finding the courses they need towards their degree.
Located in the heart of London and with an outstanding academic reputation, the University Westminster is a fantastic place for students to spend a semester. The sets of courses most relevant here are in Computer Science and the Life/Biological Sciences. Courses in these fields are available both semesters.
Considered one of the best private universities in all of Central America, Veritas attracts students from all over the world to its welcoming campus close to central San José. Within the hard sciences, the focus here is primarily on environmental science, sustainability, ecology, biology, and zoology. As Costa Rica is one of the most biodiverse countries on Earth, students on this program do not lack opportunities to get up close and personal with the natural world!
Sogang University is one of the leading research and liberal arts universities in South Korea. Located in Central Seoul, it offers a range of English-taught courses in Biology, Chemistry, Physics, Mathematics, Computer Science, Data Analytics, and Artificial Intelligence. Visiting students will feel welcome; 40% of the student body of this cosmopolitan university is international.
A world-class institution with top-ranked STEM fields, the University of Newcastle in New South Wales, Australia is a great option for students studying the Sciences. Set on 345 acres of natural bushland and only minutes away from top-notch beaches and forests, The University of Newcastle has gained international recognition for its ecologically sustainable practices. With a wide range of courses in Biology, Physics, Human Bioscience, Computer Science, Exercise Science, Marine Science, Chemistry, and more, students are sure to find their academic area of interest here.
Other semester options to consider
Top summer programs for Natural & Applied sciences
The availability of major-specific courses usually drops on summer programs compared to semester opportunities, and that's no different for students of the sciences. However there are still plenty of summer study abroad programs offering natural and applied science courses. Below are some that we recommend: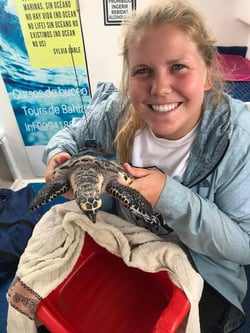 So what's the next step? To dive deeper into the courses available on a particular program, take a look at the program pages that you are interested in, and scroll down to Academics. There, under "Choose your courses" you will find information about course offerings and availability. For intern programs, sample placements can be found on each program page as well.