Top programs in Art & Design
---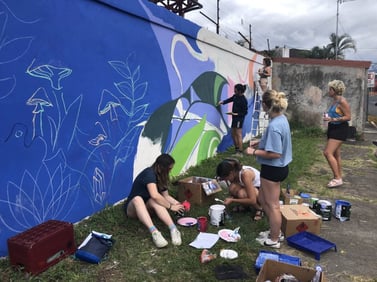 CIS Abroad is able to offer a wide range of programs around the world that cater to Art & Design majors, whether they are looking for a short-term summer experience or a semester or year abroad. We are committed to matching each student with the program that best accommodates their academic goals, as well as matching them with an international environment and culture that nurtures a well-rounded and full learning experience.
Top semester programs for Art & Design
When it comes to semester study abroad for majors/minors in Art & Design, we recommend the following programs:
Florence University of the Arts is dedicated to experiential and hands-on learning for students. Class sizes have the unique benefit of being smaller, which affords faculty more focused attention on each student. Many classes use the rich history of the city as part of its curriculum, which makes FUA a fantastic option for Art & Design students interested in areas such as Architecture & Urban Design/Planning, Culinary Arts, Digital Media & Design, Fashion, Photography, and Studio Art.
Bond University is one of Australia's newest and most innovative schools. As one of the country's few private universities, students are able to get a more intimate campus experience, as well as flexibility in creating a US-compatible semester schedule. Courses offered for Art & Design majors include the areas of Architecture & Urban Design/Planning, and Digital Media & Design.
Considered one of the best private universities in Central America, Universidad Veritas offers students a wonderful academic experience as well as an immersive cultural experience through their commitment to homestay accommodations. Courses offered for Art & Design majors include the areas of Architecture & Urban Design/Planning, Art History, Dance, Digital Media & Design, Film & TV Studies, Photography, Studio Art, and Theatre & Performing Arts.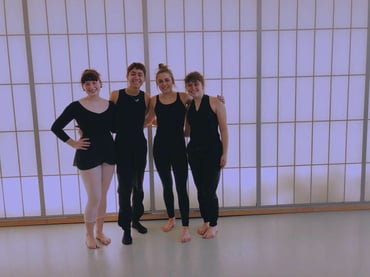 University of Roehampton is a friendly, cozy campus tucked away in southwest London. With the "Growhampton'' sustainability program, the campus is a lively, eco-friendly, and stimulating environment to socialize and learn in. Especially renowned for a wide variety of programs in the arts, Roehampton is a unique and rare setting for Art & Design students looking for courses in Architecture & Urban Design/Planning, Dance, Digital Media & Design, Film & TV Studies, Photography, and Theatre and Performing Arts. Dance is a particular strength of Roehampton's.
A world-class institution, The University of Newcastle offers arts students a number of opportunities to cultivate their skills and knowledge in the field of Art and Design. Using the on-campus studios and labs, students can take courses in Fine Art, Design, Architecture, and Music. Students at the University of Newcastle are also just minutes away from the city of Newcastle's thriving art scene, along with its gorgeous beaches and forests.
Universitat Autònoma de Barcelona (or "UAB" for short) is a young, thriving university in one of Spain's most vibrant cities, ranking as #3 in the country and #190 in the world by QS. Students can take courses in either Spanish or English, and have the choice between two campus locations, both of which are near to Gaudi's famous Sagrada Familia. For Art & Design, UAB offers a rare opportunity for Art History students to immerse themselves in a richly artistic and historical setting. There are also courses in Architecture & Urban Design/Planning and Photography.
Surrounded by exquisite ancient art and architecture, the city of Rome offers students of the arts countless opportunities to explore their area of academic interest. Students at the American University of Rome get the chance to go beyond their classrooms and textbooks, and into the local galleries and museums. Explore places like the Galleria Borghese, the MAXXI museum, and more!
Top summer programs for Art & Design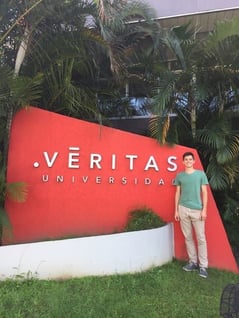 Summer courses for this field of study are a little more rare, but the institutions that do offer them provide an exciting variety in beautiful settings. Art & Design majors/minors that are interested in summer programs also have the option of taking engaging and stimulating electives, as well as fulfilling general requirements during their abroad experience. Here are a couple of the top summer programs for Art & Design students:
Top intern program for Art & Design
CIS Abroad is able to offer many internship placements, even for academic credit if needed. For those pursuing career or academic goals in Art & Design, some of our top internship programs include areas of Graphic Design, Studio/Visual Arts, and Fashion. To browse sample internship placements by field, click here. Below is our recommendation for our best internship programs offered for Art & Design fields:
Whether working with an Irish football team, a large multinational organization, or a local refugee center, you'll get practical experience in your field, all the while taking advantage of living in a city known for its heritage and hedonism. During our Intern in Dublin program, we'll match you with an Art & Design internship that fits your goals and interests. The summer intern option is a group experience that includes a robust orientation, group activities, and excursions. The year-round option encourages independence and allows you to focus on your internship.
To dive deeper into any of these courses or particular programs, take a look at the pages for each program that you are interested in. There you can scroll down to Academics, look under "Choose your courses", and find information on course offerings and availability. For intern programs, sample placements can be found on each program page.