My First Day in Tokyo | Student Blog from Japan
---
There's so much to see and do in Tokyo, Japan, and as someone who already went to the city, I was still not prepared for the sheer amount of activities I could partake in.
CIS Abroad Excursion
When I came on this summer program with CIS Abroad, I had no game plan. I didn't know my schedule, so I didn't reserve anything and I didn't make a list of places to visit. CIS Abroad fixed that, along with my fellow classmates.
Our first day in Tokyo was a full Sunday, spent on a CIS Abroad excursion through Asakusa and going to Senso-ji Temple. I was prepared for the excursion, but I wasn't prepared for how it was going to play out, which made it more interesting for me. The Seisen University students (our classmates and guides for the day) picked us up at the meeting spot and took us through the traditional streets to the temple. They guided us around and offered different advice on how to get around the city. We even made a game out of our excursion by going on a scavenger hunt and were competing with the other groups.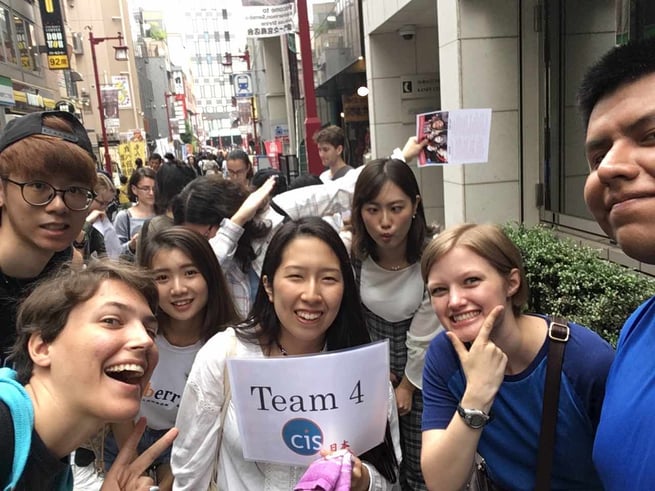 My group focused more on sightseeing than the actual competition. My fellow classmates and I really enjoyed talking with our Seisen leader over some cold soba and had loads of fun hearing about the temple and what to do around town. We got to see the outer entrance of the temple and work our way through the multiple vendors and food stands leading to the main building. We could see the incense area and went inside the temple to see where prayers could be made.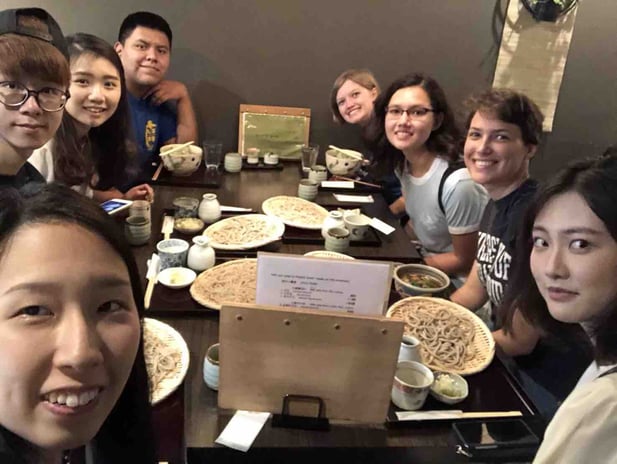 While this excursion was fun and took up most of the day, we did end with a whole bunch of time left in the afternoon. Many of us were jetlagged, but our adrenaline made up for it and won out, leaving most students itching to explore more of Asakusa. I decided to join a group of students and walk to Tokyo Skytree while others took the train.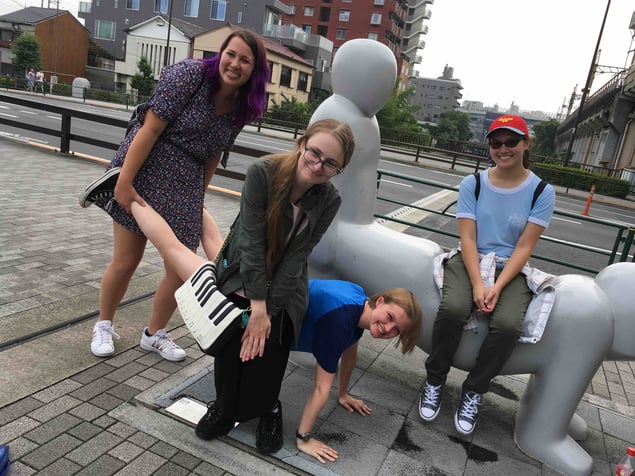 Tokyo Skytree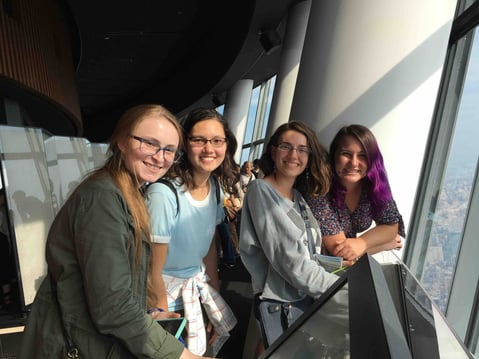 While tiring and hot, the walk was worth it, and we all got to chat, bond, and make new friendships. By the time we reached Skytree mall, it was like we all had been friends for years. We went up the Tokyo Skytree to see the city, not all the way because it started to get a little pricey, but high enough to see all of Tokyo and Mt. Fuji. Unfortunately, it was kind of overcast, so Mt. Fuji was playing hide-n-seek with us. But there was a sign showing us where the mountain would be seen on a clear day.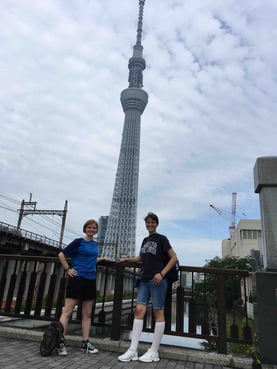 Skytree mall also had some wicked shops that were a little closer to the ground level and also housed a Pokémon center! (I'm a huge Pokémon nerd! There, I said it! No shame!) Pokémon was my childhood and I'm not going to lie. I was giddy and bouncing up and down like the little girl I am when it comes to pocket monsters.
Things to do in Tokyo
1. Go to Animal Cafes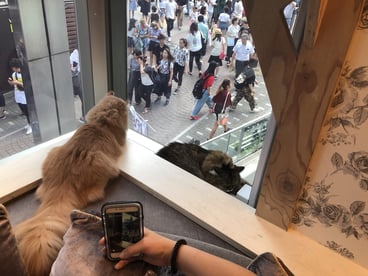 Go to animal cafes in Shinjuku! There are plenty of cafes that have fennec foxes, owls, birds, or the basics like cats, rabbits and snakes. Maid cafes are also placed all throughout the city.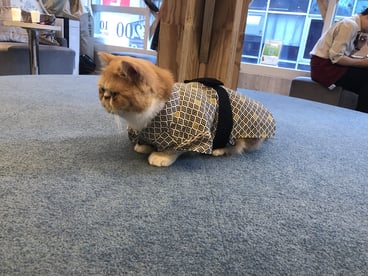 2. Explore Neighborhoods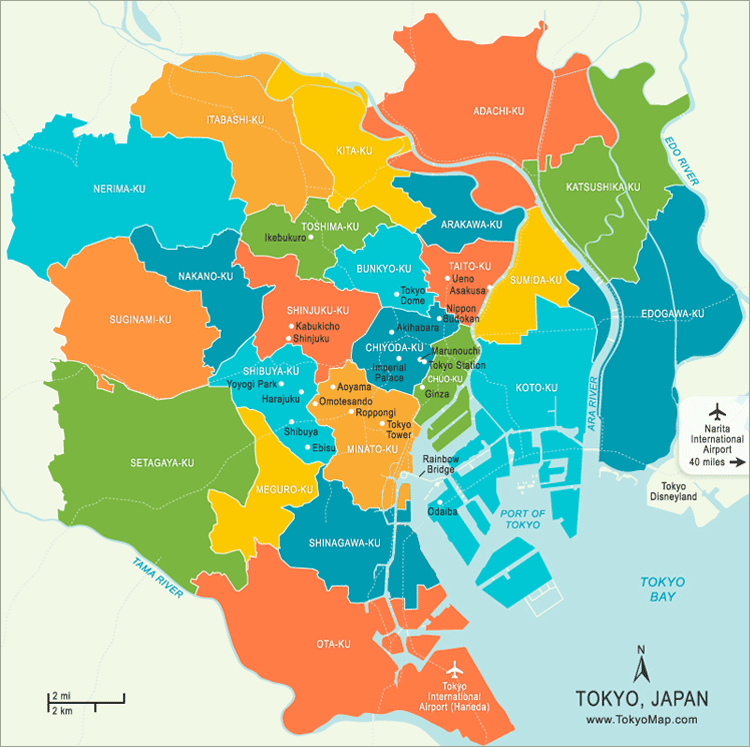 I recommend Shibuya, although many people would say that Akihabara is better. I must warn you though, Akihabara is more of an electric city (as in electrical appliances), than it is manga, gaming, and maid cafes. Also, what's there is overpriced and you can get cheaper in Shibuya, Shinjuku, and Ikebukuro. Not bashing on Akiba, though. I've been there plenty of times and I highly recommend going. Akiba is definitely a beautiful nighttime visit and they have some excellent restaurants and manga stores. Just don't spend all your yen in one spot, 'kay?
3. Wing it!
My first day in Tokyo with CIS Abroad was definitely me winging it. And winging it is fun, if you are like me and have two months of free time in Japan. But if you are on a limited schedule, hopefully you can make a list of city areas you want to go to (Shinjuku, Shibuya, etc.) and make a long list of things you want to do in each neighborhood.
Tips for Planning Your First Day in Tokyo:
Everything I've described about my first day happened in Asakusa. This is only a small portion, a small city area, of Tokyo. You might want to branch out! So plan ahead! Here's are some tips for how to make the most of your day:
Make a list of all the places you want to go!
Ueno has the Ueno zoo, national art museum, and other museums. Ikebukuro has Sunshine city along with a separate fashion and clothing district right next to Sunshine city. Shibuya has Animate, Genki sushi, 109 store, and the Hachiko statue while Harajuku has the Meiji shrine and Takeshita street.
Go places with your friends!
If you come to Japan with a group, go with your friends to places they want to go! Even if you don't find their specific place or choice very interesting, you may come across something along the way that catches your attention and you can politely leave and go off on your own. If you come with CIS Abroad, chances are that your new friends already have some great ideas and are just waiting to go with someone else in the CIS Abroad program.
Few people like exploring new places alone, so you shouldn't have any problems creating a group of people who are interested in going where you or someone else wants to go.
Be willing to let things change.
Have a general plan, but be loose with it and willing to adjust to changes. When you travel in a group, be prepared for people to break away and do their own thing. Everyone is different!
---
Inspired to have your own First Day in Tokyo experience? Learn more about our Japan programs!