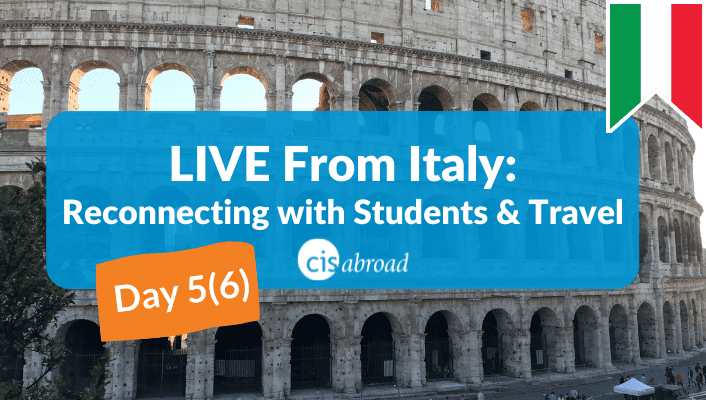 Day 5(6): LIVE from Italy – Reconnecting with Students & Travel
---
Travel with Scott Tayloe, Chief Strategy Officer, CIS Abroad, as he travels to welcome our students to Italy, January 12th – 22nd, 2022.
Day 5(6): Sorrento-Naples-Rome-Culture Shock-Florence
Culture Shock: It's not Just for New Travelers
For those who have either traveled abroad or are in the midst of planning to, you've likely heard of culture shock. There are a variety of stages associated with culture shock. For some travelers they enter into the honeymoon stage almost immediately upon touching down, and well, never leave that stage. They are ultimately on cloud nine their entire time overseas, rarely phased by missing home or the necessities that come with your old life in the states. For others, the stages that follow the honeymoon stage become quite clear and apparent. You enter them almost as quickly as a zoom room during the pandemic.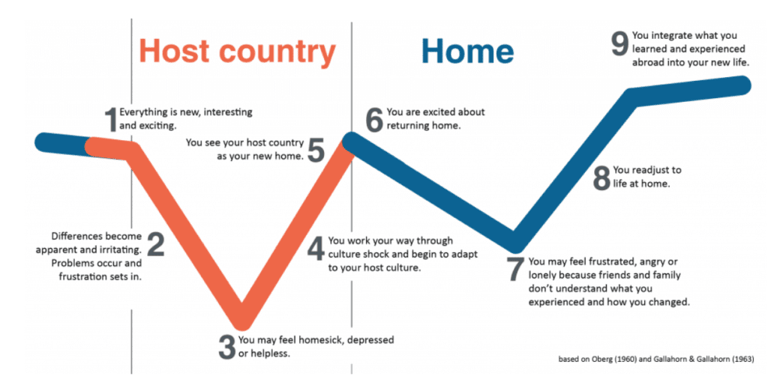 The phases of culture shock. Photo Credit: VACorps
Culture shock is not only for new travelers or the unseasoned. Even well-traveled people like me experience it every single time that we travel. I never really know when it's going to hit me and just like the common cold you can wake up one day full of hope and energy, and the next day, feel like you just want to go back to bed.
How a Bag of Chips brought on Culture Shock
"Sir would you like some chips?" the attendant aboard my train from Naples to Florence asked around 9am. "No, grazie" I replied. I just wasn't hungry at that moment but appreciated him asking. Three hours later and now approaching lunchtime the same attendant circled back by. He provided the woman across from me with some chips and then looked my way. With a smile and very broken Italian, I said "Chips, please!" He just stared at me. Confused by what may be happening the woman paused from enjoying her chips and began to speak to him in not-broken Italian.
The attendant looked at me, rolled his eyes, and threw a bag of chips down on my tray. She then said to me "It appears you turned him down this morning for chips. You only get one chance to get them." I didn't know if I wanted to laugh or cry, but alas a feeling of culture shock began to appear. If only I knew Italian I could've better understood this unfamiliar rule. Actually the more I think of it, I'm so annoyed! What type of customer service is this? This would never happen back home! The chips seemed to be bringing on culture shock.
Culture Shock Continued…
You'll notice this blog is titled Day 5(6). While it was merely day 5 in my journey, with culture shock making an appearance it felt more like day 56. Upon my arrival into Florence I found myself frustrated by everything. First, I almost stepped in dog poop. Then the elevator in my hotel wasn't working; and it was definitely not user error. Side note: I would later find that yes it was in fact user error, but I digress. Then: I decided to take the stairs only to find out that I was now in fact locked in the stairwell. I took out my phone and I saw a text from my son, "Hi Dad, what are you doing? I miss you." I wanted to cry. And more important, I wanted out of this stairwell.
Culture shock is often less about the culture in which you are traveling within and often more about your feeling of hopelessness and the yearning for some normalcy. I miss my BIG coffee. My perfectly-soft pillow. My dog. Oh and of course my husband and kids!
How Whitney Houston Cured Me
Later that evening while I was brushing my teeth I caught a glimpse of the Duomo from outside my bedroom window. It was at that moment that my favorite song I Want to Dance with Somebody came from the speaker of my phone. My toothbrush became a microphone and I began to sing. The views. The song. The culture shock….was gone as quickly as it had arrived.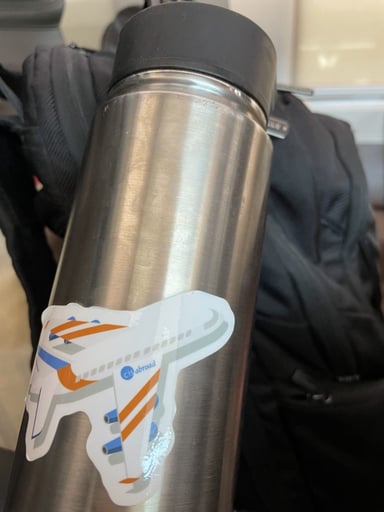 Staying hydrated on the train. Not pictured: the bag of chips