Top 6 Locations to Live your Fandom Dreams Abroad
---
Are you someone who enjoys getting lost in the pages of a book? Are you an avid fan of anime? Spend most of your free time playing video games? Are you counting down the months until the next season of Game of Thrones, or have the collectors edition of Lord of Rings? Perhaps you like unique fashion, or obsess over idol groups? Wouldn't it be amazing if you could experience the worlds of your favorite media for yourself? Well…. you can!
Top 6 Locations to Live your Fandom Dreams Abroad
Here are 6 locations where it feels like you can slip through the TV screen or into the pages of a book and find yourself bringing fantasy to life:
#1: South Korea
Kdramas
Kdrama fan? You'll find that in and around Seoul are countless filming locations. You can clip your own "love lock" on N Seoul Tower or rent a bike and explore Naminara Republic. Many actors in Korean dramas are multi-talented and perform on stage singing and dancing as well!
Kpop
Korean pop music is now a 5 billion dollar industry and has taken the west by storm. See your favorite idols live in person at concerts and be in the audience at TV music shows. Swing by world-famous talent companies like SM, Cube, or YG.
By spending a semester or summer in Seoul, you'll walk the same streets as your favorite idols! For truly die-hard fans (or those who want to learn more about the Hallyu "Korean Wave") join us for our Summer in Seoul - K-pop, Culture, and Language program.
#2: Japan
[embed]https://gfycat.com/scentedthinabyssiniangroundhornbill[/embed]
Akihabara
Akihabara is the nerd capital of the world: an entire district in Tokyo dedicated to all things anime, manga, and video games! Experience a maid cafe, visit the otaku shrine (Kanda-jinja) or spend a few hours browsing the street vendors wares of every electronic good you can imagine- if it's not here, it doesn't exist!
Ikebukuro
And if that's not enough, catch a train on the main line to Ikebukuro for the famous butler cafe, Otome Road, and the location of Durarara.
Fashion
Not your style? Harajuku is the home for all unique fashion. Try on Victorian-era lolita dresses, or hop from store to store and find your own Harajuku-style outfit to show off at fashion gatherings in nearby Yoyogi Park.
Video Games
If you're a video game fanatic, Japan is where it's at. It's the homeplace for companies such as Sega, Nintendo, and Bandai Namco, just to name a few! Take part in a video game festival (such as the Tales of Festival held annually in Yokohama) or be the first to try new games at the numerous fan conventions held throughout the country. With CISabroad programs in both Tokyo and Kyoto, you can experience the exciting frontier technology as well as the rich ancient culture that Japan has to offer!
#3: England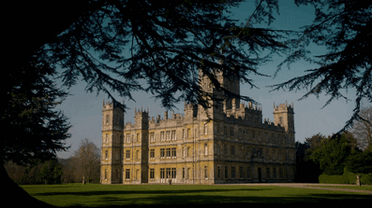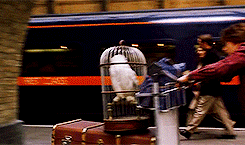 With countless medieval castles, rolling green landscapes, and breathtaking cityscapes, England has a lot to offer to fans of all sorts!
Sherlock
For fans of Sherlock (whether the books, or the numerous movies and TV shows) you can knock on the door of 221 B Baker Street and investigate the Sherlock Holmes Museum- just a short trip away from your home base in Roehampton or Westminster.
Downton Abbey
Highclere Castle, known to many as Downton Abbey, is available for elegant tours close by in Oxfordshire. To get there, you can catch a train at London King's Cross Station- and keep an eye out for Platform 9 ¾!
Alice in Wonderland
While in Oxford you can experience the birthplace of Alice in Wonderland and visit the Eagle and Child, a pub frequented by the Inklings (think C. S. Lewis, J. R. R. Tolkien, Charles Williams and Hugo Dyson) where they discussed their now world-famous works of literature.
Harry Potter
You can don a black robe and re-enact scenes from Harry Potter at the Bodleian Library, Christ Church College, and New College. Then take a train north to gaze in awe at Alnwick Castle in Northumberland, which you might recognize as one of the filming locations of Hogwarts!
#4: Scotland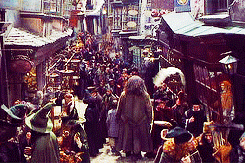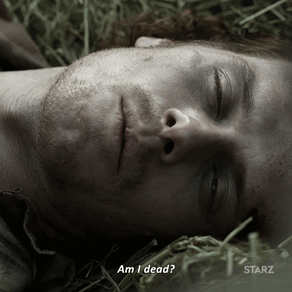 There's a lot for Harry Potter fans in Scotland too!
Another one for the Harry Potter fans, there are several tours in Edinburgh for muggles and wizards alike in the city where Harry Potter was written. The Potter Trail offers in-depth walks around the city, showing you cute cafes and spooky cemeteries that inspired J.K Rowling. You can visit Tom Marvelo Riddle's Grave or explore the inspiration for Diagon Alley. There's a ton to see even on your own!
Braveheart and Outlander
Fans of Braveheart and Outlander will also find themselves as though they stepped through the screen as both shows were filmed here. There are tours running to explore the world of Outlander, and you can visit some of the TV series' castles and cathedrals.
#5: Ireland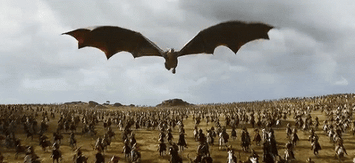 Game of Thrones
Winter is coming, so be sure to join us on a spring, summer, or fall program and experience the scenery of Game of Thrones! Walk the kingsroad or ride across the Dothraki grasslands and enjoy the Emerald Isle in all its beauty. With a home base in Dublin or Limerick, you'll be able to have an adventure all your own exploring the beautiful Emerald Isle.
#6: New Zealand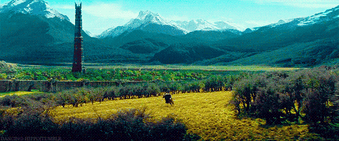 The Lord of the Rings
You'll find that not all who wander are lost when you explore the land of Middle Earth! The Lord of the Rings and the Hobbit movies were filmed with the stunning real-life background of New Zealand. You can relax in the Shire by visiting Hobbiton on the North Island, or Weta Cave and Studio Tours in Wellington. You can even follow the footsteps of Sam and Frodo up the slopes of Mount Doom (Mount Ngauruhoe).
---
Think it's time for an adventure of your own? If you're ready to begin your journey, fill out our quick and easy application!