NEW! Community-Based Service Learning and Research Abroad
---
Take what you've studied in class and connect it to meaningful, real-life experiences - while preparing yourself for your future. Under Experiential Learning, CIS Abroad offers traditional, work-based internships as well as community-based service learning and research abroad placements that will help you apply your knowledge and gain skills that will set you apart. And you can earn credit for it!
Covering 21 career fields, CIS Abroad's experiential learning opportunities are customized to meet your individual goals. Community-based service learning and research abroad placements might not be available in each and every career field, though. To check what options we have for you, talk to one of our friendly CIS Abroad advisors. They can help you find a resume-enhancing placement in your intended career field!
TYPES OF EXPERIENTIAL LEARNING

Work-based Internships
An internship offers valuable work experience under the guidance of an experienced professional in your future career field. Gain industry knowledge first-hand, expand your skill set, network with professionals, and apply some of the ideas learned in class to projects that make a difference at your host organization. Internship placements are available in a variety of industries, such as communications, business, government, IT, engineering, and performing arts.
---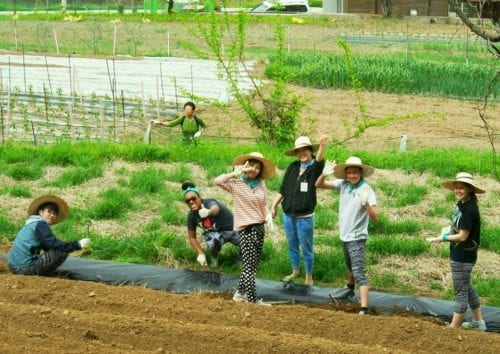 Community-Based Service Learning
Community-based service learning experiences are different because they're mutually beneficial for both you and your host community. You'll serve alongside the host community to help address societal issues that are meaningful to them. Then, apply your knowledge and skills to projects that support your new community, as well as gain a deeper understanding of the challenges that others face in diverse communities around the world.
---

Research Abroad
When you participate in a research-focused program, you'll be actively involved in a research project aligned with your current coursework and intended career field. Work alongside faculty or professionals in the field to investigate key issues, conduct research, and formulate conclusions. Hone your research skills while making connections between theoretical coursework and practical application. Field-based research opportunities span a range of disciplines, from law to health to the sciences.
---

Teaching English as a Foreign Language (TEFL)
Are you looking for your future career abroad? Are you an alum looking for your next adventure? Consider our new hybrid TEFL programs! Choose from vibrant and affordable Chiang Mai, high-altitude and beautiful Quito, or bustling and architectural Tokyo. With CIS Abroad's innovative TEFL programs, you'll learn the theory and practice of teaching the English language in other countries, gain practical teaching experience, and immerse yourself in new cultures and locations.
HOW TO EARN CREDIT FOR COMMUNITY-BASED SERVICE LEARNING AND RESEARCH ABROAD
You can earn credit in one of two ways:
Credit arranged through your home institution

. Many students are able to arrange credit approval through their home universities. Contact your study abroad office, academic advisor, or career services office to see if this option is available at your institution.

Transferrable credit arranged through CIS Abroad. Through our partnership with Plymouth State University, you can earn 3-12 credits. An $800 fee covers the cost of the credit and is often the most affordable way to earn academic credit for an experiential learning program.
By challenging yourself with either community-based service learning or research abroad placements, you'll be preparing for your career, your life, and success beyond graduation!
How to Get Started
CIS Abroad advisors can walk you through the Experiential Learning options available to you, guide you on how to choose the workplace, community-based service learning or research abroad opportunity that fits your goals, and help you get the process started.
Fastest ways? Chat with us online during select hours, select "Request Info" at the top of the screen, or call 1-877-617-9090 to speak with an advisor.