Budgeting on the Gold Coast | Student blog from Australia
---
For those of you pondering the Semester on the Gold Coast program: welcome! To those of you who have been accepted into the program: CONGRATS! Wherever you sit on this timeline, it doesn't hurt to take a look at the semester ahead, especially when you are considering in-program expenses. In other words, the extra money that you will spend on both living and traveling while studying abroad on the Gold Coast.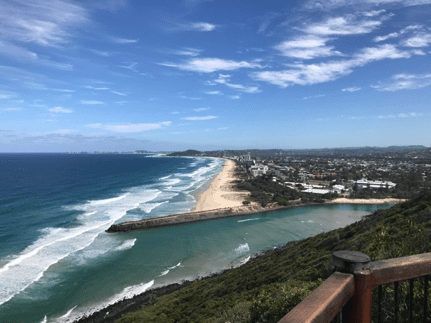 I urge you to consider these numbers in the planning of your experience abroad because there is much to see and do! Above any number you may come across in this blog post, this is the one thing I want you to keep in mind: Australia is an expensive country, and you must be very selective about where you want your money to go. I don't want to make you feel anxious or worried about going to Australia, but rather I want to prepare you to make the most of your time in Australia. Make this your trip. And remember, don't worry about whether you will have fun or not, you will.
Daily Living Expenses (in Australia Dollar)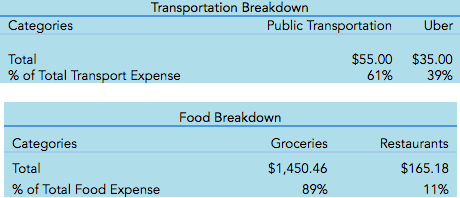 Food
The majority of my expenses living on the Gold Coast, unsurprisingly, went towards the one thing you simply cannot live without, food. My strategy for saving money was fairly simple: eat out absolutely as little as possible. This is where you can swing extra trips into your budget…literally. Going out to eat, ESPECIALLY on the Gold Coast, can gobble up your money quicker than any other expense on the trip. Here are some things that I did to cut costs with food: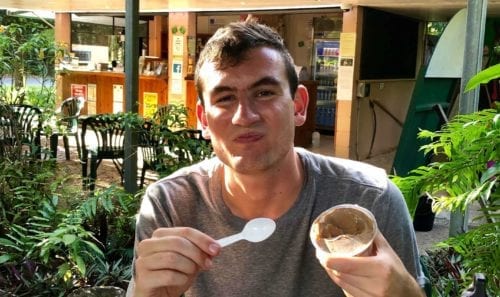 1. Shop at Aldi, or another major grocery store.
Your bigger shopping trips are where you will spend most of your money on food. Aldi is a full-fledged grocery store with some of the cheapest prices around, and may be a familiar place to go for many of you.
2. Figure out how you're going to get to the store.
Pretty quickly, one thing you will find is that a supermarket-like grocery store—such as Aldi—simply isn't very conveniently located. However, Aldi is in fact within walking distance for those who live at The Cape, The Reserve, and on campus. And it's a pleasant walking distance as well. The walk takes about 15 minutes for those living at The Cape and The Reserve, and about 20 minutes for those living on campus. Some students from the program walked to Aldi, shopped, then took an Uber back to their apartments. Others took Uber both ways. Personally, to avoid weekly charges, I walked both ways, bringing a backpack ( any regular backpack will do), and two reusable Aldi bags you can find in the store for $.99 AUD, to carry my food back. It's a BEAUTIFUL walk along Lake Orr, and became a Sunday tradition for me.
3. Cook!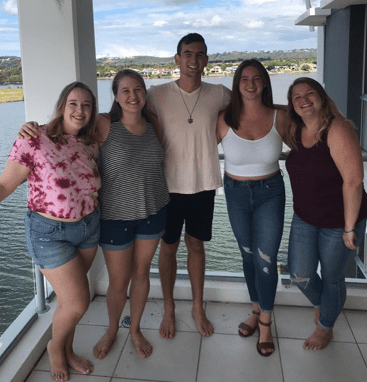 Cook with others and cook for yourself. Make cooking as much a part of your learning experience as any other trip or class you would take abroad! Nobody is expecting you to become an iron-chef overnight, but cook meals that work for you, that nourish you, and that give you the energy to do all of the amazing things you want to do. You'll find it a much more satisfactory experience, which allows you to "bond with your friends and simultaneously save money. Every Wednesday, me and my closest four friends piled into my apartment for what became a weekly cooking tradition by making something different every week.
It was a highlight of the trip.
Tip: Every Wednesday at 12:00pm, the Bond University Student Association (BUSA) sponsors a FREE barbeque by the amphitheater on campus for all Bond students. Take advantage of that! Bring a group of friends, line up for free food, and enjoy a free lunch! Do not worry about missing it because you are during class. At that time, there is a university wide break.
Transportation
Saving money on transportation around the Gold Coast is a fairly simple strategy as well. Take a look at some of my tips below:
1. Avoid taking Uber as MUCH as possible, especially by yourself.
Taking Uber by yourself is not a safety concern, but a wallet concern. Even mildly short trips can cost upwards of $20-25 AUD. In contrast, taking any combination of busses or trains—with your DISCOUNTED student bus and train pass (known as the GoCard)—can cost less than $4.00 AUD for the same route.
2. Use public transportation. Seriously!
Of course, public transportation will take longer, and is less convenient than your own paid-for personal driver. However, by planning your journey ahead of time, you can save a LOT of money (see the budget chart above). Plan your journey using a mobile application known as MyTransLink. Don't be confused by the names: The GoCard is the actual physical card you will receive to use on buses, trains, water taxis, etc., and MyTransLink is the phone application that will link to your GoCard in order to see timetables for buses and trains. The MyTransLink app will allow you to check on the remaining funds you have on your GoCard as well.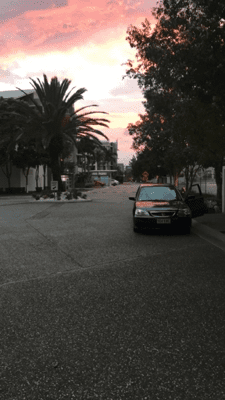 It takes no more than three or four minutes to take a look at timetables before heading out or going somewhere to save a ton of money. Take your public transportation time as another way to unload, reflect, and plan ahead for other things you want to accomplish while studying abroad. You can even strike up a conversation with a local, or one of the bus drivers themselves! Taking public transportation is a part of living abroad, and it makes you feel like a true local.
Activities
The activities section for me included a visit to the Currumbin Wildlife Sanctuary (please make a visit!) and a trip or two to the movies. Look for BUSA's FREE Bond University student parties that do not cost anything extra and are a ton of fun! My "other" expenses included haircuts, garbage bags, shampoo, laundry detergent, tooth-paste, etc.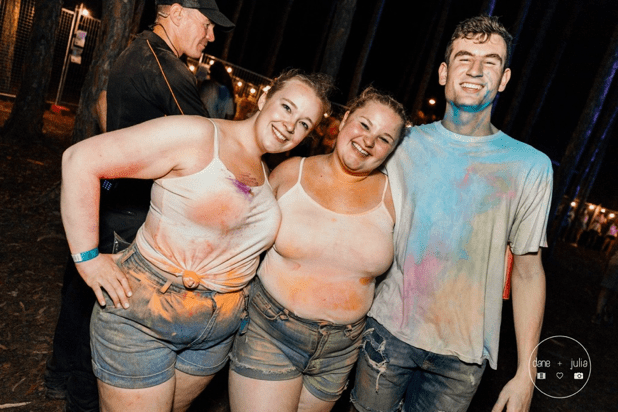 I hope my blog helps you plan your budgeting on the Gold Coast!
---
Read other blog posts from Gold Coast!
Interested in learning more about advice for living abroad? Read blog posts about Travel Tip or Budgeting!
Read more about Alex's program in Australia!